YOU HAVE ACTIVE OWNERSHIP & STAKE IN YOUR COMMUNITY
It is no understatement when we say we live in interesting and very anxious times politically and socially. People divided across the spectrum, and many people feel their voice is unheard. Not only that, but many people feel hopeless and powerless. You should know that is simply not true!
It is easy to understand how people can feel this way. We should all try to be empathetic towards the daily struggles and challenges that those around us are going through.
Everyone must listen though when I tell you there is ALWAYS hope, and YOU DO have power! 
We all have unlimited potential and power in our lives, we just have to learn how to REALIZE it and MANIFEST it.
If we focus on building and fostering strong communities we can achieve happiness, prosperity, and success for all.
What exactly makes a strong community? Strong communities are groups of neighborhoods driven by high rates of political, economic, and social participation of residents.
HOW INDIVIDUALS HAVE SOCIAL EQUITY IN THEIR COMMUNITY
You may not realize it, but by being a community member you automatically have power and influence, what we could call social equity.
You may be asking yourself, how is that so? Consider the following...
We all have a social network in our lives- family, friends, peers, coworkers, and neighbors and we often leverage that social network in various ways.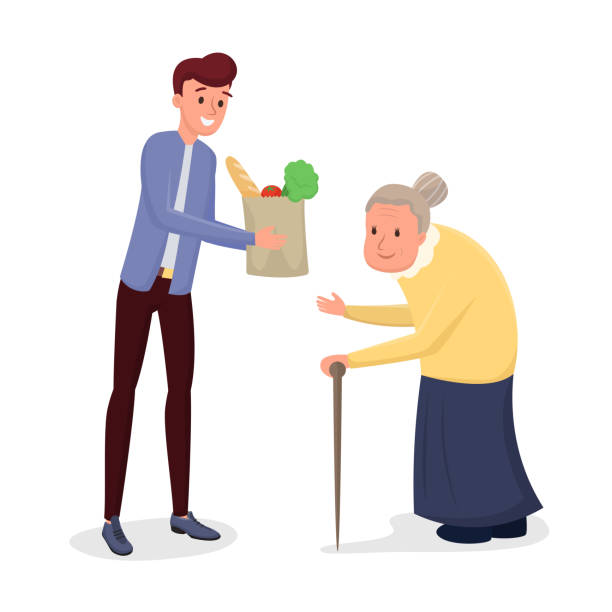 Ever had to run to your neighbor next door to borrow an egg or two because you forgot you have no eggs, or ever asked a friend to help you do something difficult or labor-intensive?
This is an example of social equity in action- when you leverage your personal relationships for a benefit or advantage. It is a normal part of human behavior and interaction and is the basis of what creates a community.
Social equity can extend from individual relationships to our role in the workplace and other group-based contexts.
If you like to surround yourself with people and enjoy working with others to directly make an impact in the community you can always try to join a club, church, non-profit, or other community organization.
This will empower you to help your community out like never before and get directly involved in key issues like environment and conservation, local economic development, crime and substance abuse, poverty, education, and civil rights.
Through joining a community organization like this you can network and meet other concerned community members about topics you are passionate about. You can network and make friends, allies, and business partners!
HOW INDIVIDUALS HAVE ECONOMIC POWER IN THEIR COMMUNITY
Every community member is VITAL to the local economic health and activity of a neighborhood. Every purchase and shopping decision you make makes a direct impact on your local economy.
As a consumer, you have the ability to choose who and what you buy from others. So why not support your community by shopping local and small businesses whenever you can?
Many of your neighbors are working hard to chase their dreams and provide amazing services and skills to their fellow community members. Help support them by giving them your patronage.
Shopping local can help make your community a more vibrant and brighter place. You would be quite surprised to realize how much you can save shopping local and small versus at the supermarket or at large franchises.
If you know your community lacks a certain need such as a need for a local neighborhood grocery for example, and if you have the right skills, grit, and determination you should pursue starting your OWN small business.
People often forget that they have the ability to start their own creative and business enterprises and that through creating their own enterprise they can help craft a stronger local economy and community. It is not as hard as it sounds, but it does take some research and planning.
It's also important to keep in mind that business success doesn't occur overnight and that you will need to expect some challenges and problems to overcome as you pursue starting your own business.
HOW INDIVIDUALS HAVE POLITICAL POWER IN THEIR COMMUNITY
We all have political power within our communities, even if it's humble.
Some of the direct ways we have political influence is through our right to vote, or the ability to run for public offices. In America, we have the ability to exercise our constitutionally guaranteed freedoms of speech and free enterprise to make moves on the issues we are most passionate about.
Individually this power may seem insignificant, but when we work together on common issues and mobilize, we collectively can have the power to change the outcomes of important elections, pass new laws into place, and ultimately make our communities more vibrant. We are able to save the day when we use our political power collectively!
🗝The key is just bringing people together from the community!🗝
Have you ever found yourself saying "I could do a better job as Mayor"?
Have you ever been frustrated at how good ideas go unheard?
YOU have the power to run for positions in public office. Put your money where your mouth is and run a local campaign.
It may quite surprise you at what the results and outcome come to be... 

You may be inspired and empowered to do great things for your community!
It's no good running by yourself if your running on a platform of game-changing ideas. Work in coalitions with other public officials to effectively pass into law your proposed ideas. That means getting supporting and forming partnerships with your peers in local government.
If there are many local positions up to vote for a local election, you and your allies should simultaneously run at the same time as part of a local grassroots movement to encourage change and ideas.
If most you succeed, you have a majority coalition capable of voting policies into law much more easily.
YOU HAVE A RESPONSIBILITY TO APPRECIATE & USE THAT EQUITY!
GET INVOLVED!
Our first step for getting involved in building your local community is the easiest!
Jump in and join a local community organization by going to a local church, or joining a hobby-based club, or by volunteering to help out a local non-profit.
If you love sports try coaching a youth sports team with the local parks and recreation department! There are so many ways to get involved and help out.
Think about the things that mean the most to you in your community, and what you are really passionate about. There is almost certainly an opportunity for you to offer your unique talents and skills by get involved and volunteering your service.
If there is no organization that exists that addresses a specific community need or concern then…
ORGANIZE A GROUP
You can't do everything by yourself, and there's always more power in numbers. If you are trying to address an issue affecting your community or neighborhood, mobilize the people to action.
The best way to do that is by organizing a club or non-profit or similar type of group.
As people, we are social creatures by nature, and the company of other people who are passionate about the same topics as us can be great for our self-esteem, social health, and the community overall.
When people come together to address challenges, great things happen. There is no underestimating the impact a group of people can have on a community.
START A BUSINESS
Free enterprise is an American ethos, and it will surprise you at how wholesome and elevating being a small business owner can be!
Being a small business owner empowers you as an individual and gives you a greater stake in your local community. It allows you to inspire productivity and creativity in your peers!
Even though we live in a globalized economy and an age of large-scale manufacturing and distribution, we still rely heavily on certain small-scale cottage industries to provide us with important goods and to help us live healthier and happier lives.
Small businesses directly support local economies and help provide neighborhoods with the food, clothing, and other materials they need to create a functioning and stable society.
GO TO TOWN HALL

 
Part of crafting a more vibrant and opportunistic community is staying informed about local issues.
One of the best ways to stay on top of local issues, and even to make your voice heard by public officials is through attending regularly scheduled town halls and city councils. These are meetings of public officials where they discuss important issues and projects and vote on decisions surrounding these topics. They are open to the public, and most allow time during the meeting for attending public members to voice their concerns and ask questions.
It is important to get people of all backgrounds and ages to attend these meetings and take part.
Through participating in local politics, you can achieve so much!
SHOP & SELL AT THE LOCAL FARMER'S MARKET

 
Local farmer's markets often have fresh and delicious food that is locally grown or produced.
You can find all types of organic vegetables, fruit, as well as baked goods and even material goods like clothing, handbags, and purses, and even jewelry.
The best part is that all these goods are local!
By shopping and selling at local farmer's markets you are helping stimulate the local economy and helping forge stronger relationships with your fellow community members.
SUPPORT EACH OTHER & BE COMPASSIONATE!
With all these suggestions, perhaps the most important advice we can tell you for building a strong community is to help support your neighbors, friends, and peers and to be compassionate towards the daily struggles of others.
We all have our own problems, but we often don't realize just how difficult some of our fellow neighbor's lives are. People walk around the streets of DC without even taking the time to acknowledge each other with a simple hello.
Take the time to smile and wave at people even if for a brief moment, it lets you recognize the existence of your peers around you.
If you want to see changes in your community or neighborhood, it starts with yourself. You have to be the change you want to see!
Even though people may be rude to you or ignore you, you still take the time to do these things. Others will learn from your example and it will spread like wildfire!
By taking the time to do small actions like these we can truly create great momentum and change and really inspire our communities to reach their ultimate potential.
We ALL deserve to live lives filled with abundance and happiness, and we can only achieve this by working TOGETHER, not by being selfish and focusing only on ourselves and our well being alone.
No one can achieve anything alone, we have to learn to come together as a community.