Written By: Zach Champ
Connect with me on LinkedIn & Instagram! 
When George Washington and the other founding fathers of our country set forth to create our nation they had a huge vision in mind. They sought to create a nation based on the Democratic principles of equality, liberty, justice, and freedom.
Never before had a country modeled its governance off of such ideas.
These men were great thinkers for their time, and the end result of their great experiment is our beautiful country today. These were not perfect men… many had personal characteristics and beliefs that today we would find unacceptable. Some of these men were slave owners. Some were racist...
Yet, what made them great wasn't who they were, but what they represented and fought for. 
These men knew that humans were inherently imperfect, especially when trusted with power, but that our greatest gift lay in man's ability to imagine a higher ideal… and pursue it! 
WASHINGTON D.C'S CURRENT STATUS 
Washington D.C is located between the states of Virginia and Maryland along the Potomac River.
It is a large city with an urban population of close to 693,000 individuals.
Over 20,000 of the District's citizens are military service members, and over 100,000 of them are Federal Employees and Civilian Contractors.

Washington D.C is the 22nd largest city in America.
Considering its small size, it contributes almost $140 million dollars annually to the United States GDP, making it a significant economic region.
Washington D.C generates more money annually for the nation than other states like Idaho, Alaska, West Virginia, and Mississippi!
In fact, Washington D.C contributes significantly more than several states in the Union, making it a key region for our nation's economy.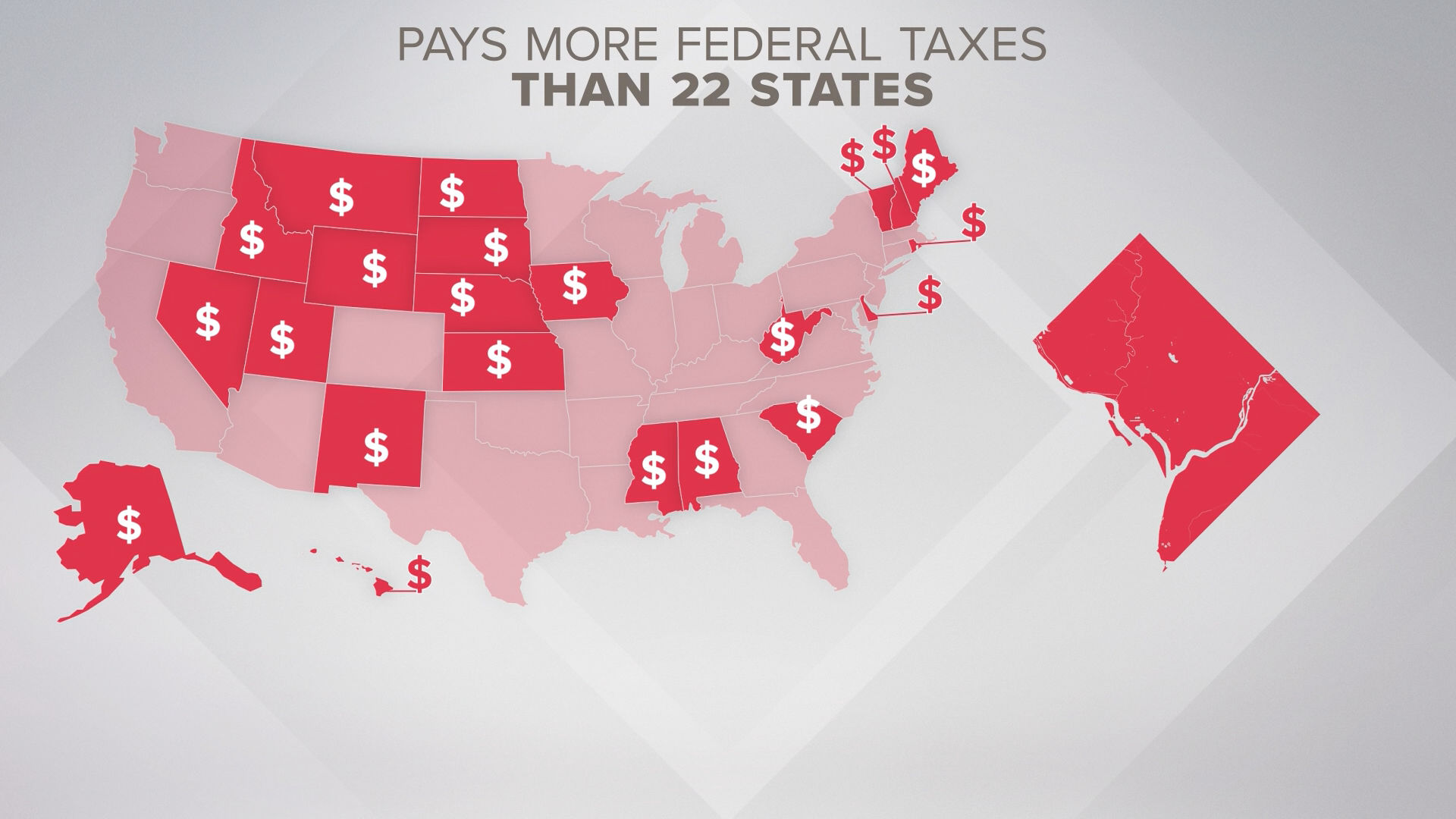 The District of Columbia doesn't reside in Virginia or Maryland. It is considered its own territory, representing the seat of the federal government of the United States of America.
As a result, it has an ambiguous status with representation in Congress...
You see, Washington D.C, the capital of the United States of America is the only national capital in the world whose population doesn't have political representation in the government...
That may sound strange, but it has been the status quo for centuries.
However, over the past few decades, there has been a growing movement to change this situation.
WHY SHOULD WASHINGTON D.C BECOME A STATE?
The majority of Washington DC residents support DC statehood. They think this could be the gateway to great economic, cultural, and social opportunities in the District of Columbia and the country as a whole.
Their main argument for statehood is simple, and one that is grounded in US political history- NO TAXATION WITHOUT REPRESENTATION! 
You see, residents within the District of Columbia pay annually close to $20 million dollars in federal tax dollars, (having paid $26.4 Million in 2014) helping to support the Nation's endeavors and budget.
This represents the fifth highest income tax paid by a population in the United States!

There are two states (Vermont & Wyoming) with smaller populations than the District of Columbia, yet which have full representation within Congress. The population of Washington D.C. is comparable to the total population in states like Alaska and Delaware!
Yet the residents don't get a voice in the political process, limiting the ability of the native citizens of the District of Columbia to participate in the creation of public policy.
The residents of Washington DC demand statehood and the ability to send representatives and senators to Congress! It only makes sense considering the capital city's boundaries, total population, and contribution to federal tax revenues.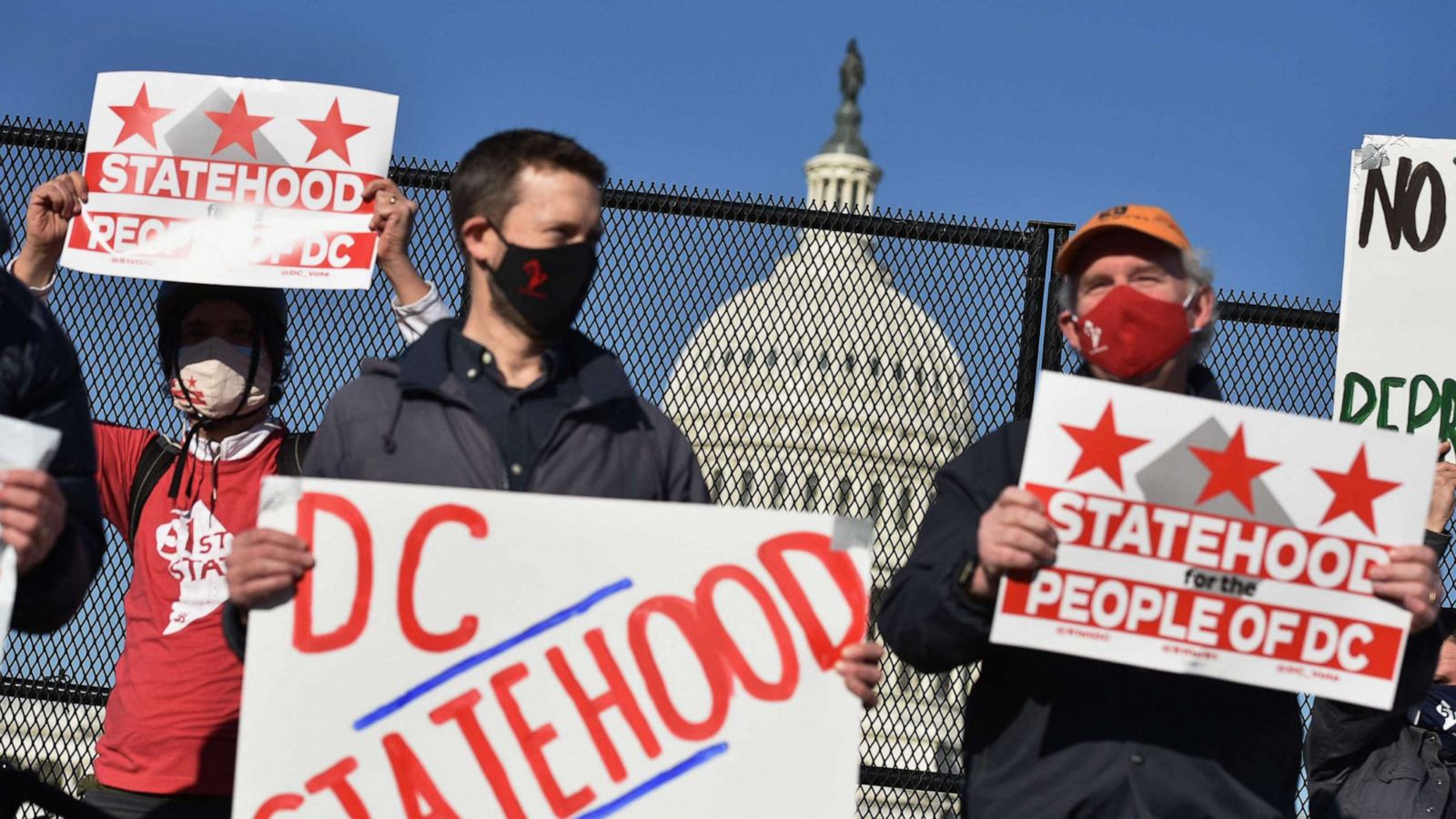 Achieving statehood for Washington DC would allow DC residents to become part of the voting process by being able to have full representation in the House of Representatives and the Senate.
DC Statehood would be the pathway to unlimited potential and growth for the communities in the District of Columbia!
Having Washington D.C listed as its own state would help stimulate the local economy of the District of Columbia, as well as Northern Virginia and Maryland.
It would benefit millions of people within the DMV metropolitan area and give the proud people of the District of Columbia something to truly cherish. It would allow the historical legacy of this city to be truly recognized for its distinct culture and community. 
The people of Washington D.C deserve their political right to be fully represented in the world's greatest democratic republic as a dignified state of this great nation! 
HOW THE DISTRICT OF COLUMBIA COULD BECOME THE NEXT STATE OF THE UNITED STATES
YOU MAY BE WONDERING HOW COULD THE DISTRICT OF COLUMBIA BECOME THE NEXT STATE?

IS THIS IDEA EVEN POPULAR WITH THE CITIZENS OF WASHINGTON D.C?
In 2016 close to 244,134 residents, representing 84% of eligible voters in DC voted YES in a recent statehood referendum here in the District of Columbia.
The core of the referendum was to consult with voters about whether the Washington D.C City Council should approve or reject a proposal to petition the US Congress to admit the District of Columbia as the 51st state.
Shortly thereafter in May 2017 Congressional Delegate, Senator Eleanor Holmes Norton introduced the Washington D.C Admission Act to propose D.C Statehood to the U.S House of Representatives. 
The bill passed through the House and made its way to the Senate, where 30 Senators from other states co-sponsored the bill, all of them Democrats except for Vermont Senator Bernie Sanders who was an independent at the time. 
Most recently, in February 2019, the democratic leadership and coalition in the House of Representatives pushed forward with another bill for D.C Statehood.
This piece of legislation which was titled H.R 1 was voted on and approved by the majority with most of the votes (234 vs 193) going towards supporting statehood. 
CLEARLY, THERE IS A LOT OF GRASSROOTS AND POLITICAL SUPPORT FOR WASHINGTON D.C STATEHOOD.

SO WHY IS THIS SUCH A CONTROVERSIAL ISSUE?
That answer lies in of course the partisan political battles put up by the Republican Party against Washington D.C Statehood. 
Opponents of D.C Statehood claim that statehood would go against the original intent of the Constitution and clauses which established the need for a Federal Capital.
Many argue that for D.C to become a State that an amendment would have to be made to the Constitution, therefore requiring the voting participation of every other State. 
Some have also mentioned that if DC became a State that its primary industry would be Federal Employment. These individuals believe it is unfair for a state to have such influence and power.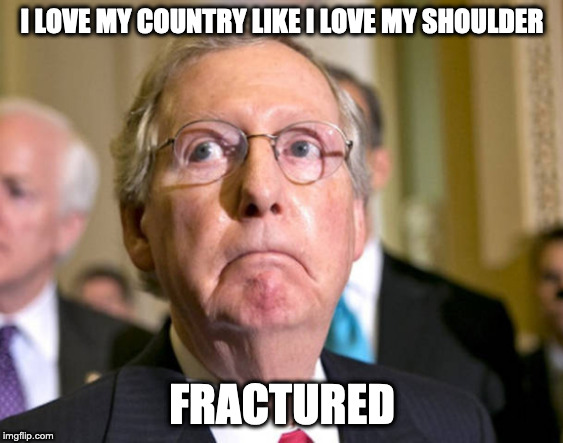 (Which is ironic considering that both nearby neighboring Virginia and Maryland both rely heavily on Federal Employment and the Military for its State economy) 
The reality is all of these arguments are unfounded and are just nonsense!
They are actually diversions that attempt to steer the political discourse away from the true intention and the real reason why many Republican politicians don't support D.C Statehood.
That reason is that if D.C became a new State, it would almost undoubtedly be a solid "blue" or a democratic voting state. 
This is an assumption based on the existing demographic of the city where the average majority is primarily young, female, and non-white. These demographic groups typically support liberal political views.
In the fierce partisan political landscape of D.C, having the addition of new democratic voting representatives and senators would upset the carefully played out chessboard that is Congress that the Republicans have spent decades trying to place in action.
To restrict a community's political rights over partisan political battles goes against traditional American values and is a disgraceful act not befitting of public officials serving the greatest democratic assembly on the planet- POINT BLANK. 
MUST THERE BE A CONSTITUTIONAL AMENDMENT IN ORDER TO OFFICIALLY RECOGNIZE WASHINGTON D.C STATEHOOD?
ABSOLUTELY NOT! In fact, the argument that D.C statehood requires constitutional amendment is a completely incorrect and false assumption that doesn't even consider the historical precedents of how other states were admitted into the Union.
Washington D.C could easily be created as the new 51st State through a majority vote of Congress! This is how the majority of most states were authorized and created. 
A majority vote in Congress isn't the only other option for creating a path towards Washington D.C Statehood.
In fact, a much more radical solution would work quite effectively because it has already been demonstrated before!
This solution is the citizen ballot initiative where citizens in the community come together and force a vote on the issue through a grassroots, citizen-led referendum.
This has most recently been utilized to enact Washington D. C's recreational cannabis laws, specifically Initiative 71. 
If the people of the District of Columbia came together and held a referendum to vote on enacting D.C Statehood, they could legally create a pathway for creating the 51st State.
Once a referendum has been held, and the consent of the people has been granted, then the District of Columbia could begin operating as the 51st State, even without Federal recognition.
The idea simply put would be to force the Federal Government to recognize the District of Columbia as a State, because the District would already be operating and acting in that capacity.
It's like they say… Persistence Wears Down Resistance AND it's 'Easier to Ask for Forgiveness than It Is Permission.'
The City Council of the District of Columbia needs to seriously consider this bold strategy, and not be timid on the handling of this critical and serious issue.
WHAT WOULD WASHINGTON D.C LOOK LIKE AS A STATE?
This is an interesting question as there are several possibilities.
The United States Constitution clearly defines the need for an area not exceeding a maximum of 10 square miles to serve as the seat of the US Federal Government.
However, Washington D. C's current borders and boundaries well expand past the legally defined 10 square miles.
If Washington D.C were to become a new state, it is likely that the Federal Government will still maintain control of this initial 10 square mile area which includes the Capitol Building, the National Mall, the White House, the Supreme Court, and most of Washington D. C's national monuments.
This 10 square mile area would be designated as a federally controlled district.
The surrounding residential and commercial areas of Washington D.C will lay outside these clearly defined legal boundaries and would be considered part of the 51st State.
This would include all the neighborhoods in the Northwest (Forest Hills, Cleaveland Park, Georgetown, Wesley Heights), in the Northeast (Colombia Heights, 16th Street, Trinidad, Ivy City, Brookland, and those in the Southeast (Anacostia, Dupont Park, Marshall Heights). 
WHO SUPPORTS DC STATEHOOD?
Senator Eleanor Holmes Norton is Washington D.C.'s non-voting delegate for the U.S House of Representatives in Congress.
As mentioned before, many people do not realize that Washington D.C does not have representatives or senators which can actively vote and contribute to the passing of legislation.
Senator Elanor Holmes Norton, as a result, is not able to contribute to the political development and nation-crafting that all her peers and colleagues from other states actively participate in everyday. The most Senator Holmes is allowed to do is be able to sit in on congressional hearings and meetings. 
Even though Washington D.C pays more in federal tax revenues than several other larger states, it is not allowed voting power at the world's most powerful democratic representative assembly.
This is a political travesty that is inexcusable and indefensible to those who truly believe in America's political values of liberty, equality, and freedom.
In response, many significant political figures from other parts of the country have recognized the importance of the D.C Statehood issue and are now proponents of making the District of Columbia the United States of America's newest addition. 

Senator Bernie Sanders has consistently supported Washington D.C Statehood throughout his political career. 
D.C Mayor Muriel Bowser currently has unveiled plans and an initiative to achieve D.C Statehood as part of a plan to revitalize the District of Columbia and its culture and community.
Mayor Bowser has always advocated for D.C Statehood during her time as the Mayor of the District of Columbia.
Several non-government organizations and non-profits support DC Statehood including the NAACP, the National Urban League, and the League of Woman Voters. 
HOW DO I GET INVOLVED?
Write a letter to your congressional delegate or representative in support of Washington D.C Statehood! By letting your representative know your views on this political topic you can help influence them to support the cause.

Tell your friends, families, coworkers, and community members about the issue! Many people don't know!

Register with the DC Statehood Official website to stay informed about new developments in regards to DC Statehood and SIGN THE PETITION
FOR MORE INFORMATION ON D.C STATEHOOD VISIT THE FOLLOWING LINKS BELOW: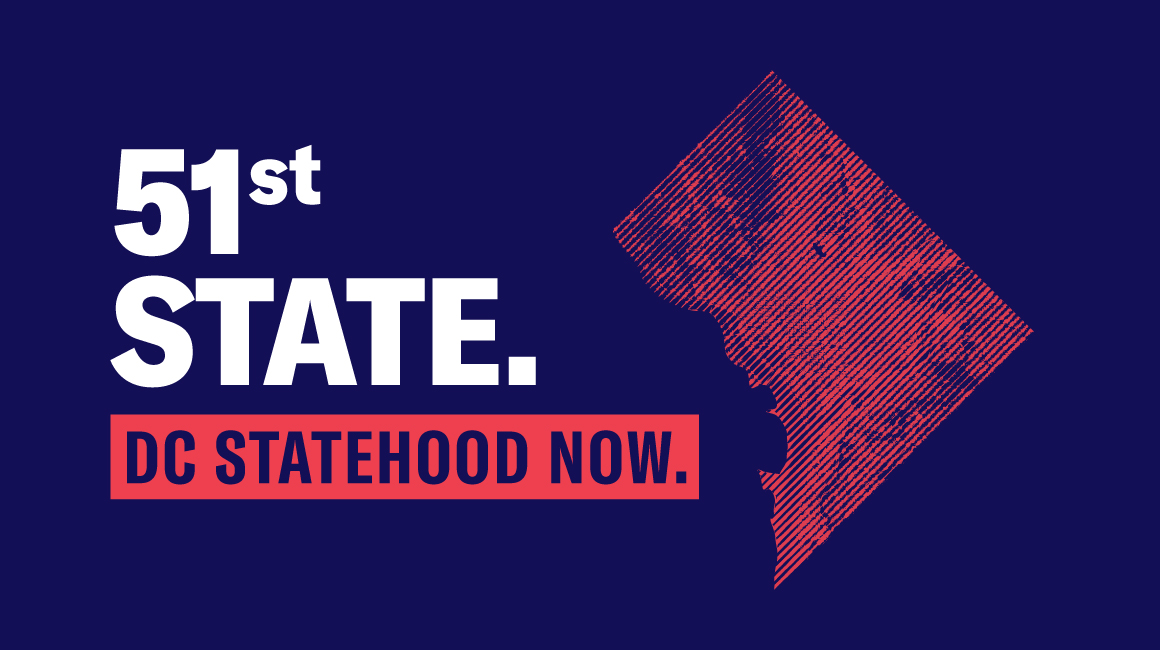 Together we can truly make a difference and promote growth and positive change in the DMV and America!
By working together, we can all make an impact in helping shape our communities into more empowered, productive, and amazing places of prosperity.
It all starts with a vision for the future, and Washington D.C statehood is a future we can all achieve!
REFERENCES:
https://www.governing.com/gov-data/federal-employees-workforce-numbers-by-state.html
https://statehood.dc.gov/page/2016-referendum
https://www.congress.gov/bill/115th-congress/senate-bill/1278/all-info
https://www.dcpolicycenter.org/publications/how-military-employment-in-dc-has-changed-over-time/
https://www.rollcall.com/news/politics/three-big-hurdles-d-c-statehood-lobby-day